.
Yet more tales from TRUFFLINGTON
I love to stretch like this before I go for a walk with my Dad.We go on lovely long walks,we have long chats about this and that but mostly about this. I tell you what I like to do when we are out walking, I love to smell flowers. This embarasses dad a lot so thats why I like to do it. . Mum taught me all about flowers because when she is gardening she tells me all about the flowers, but one thing she always says"DON'T TOUCH THE FLOWERS". Now I am allowed to smell them ,I am allowed to lay by them,I am allowed to help carry them, but why can't I dig them up?
HELLO AGAIN!!!
Hello, I am now back again .Mum has been very busy using the computer so I have not been able to go on and write my stories for you. I had a lovely Christmas did you ? Now it is getting near to Easter and I think I should be looking for where mum hides the Easter eggs . I know about Easter because my Dad told me all about it. Its when the Easter Bunny comes and bring you lovely chocolate eggs , bunnies, and chicks. Now I have done some drawings of Easter eggs and Easter chicks so I am going to put them on my page for you to see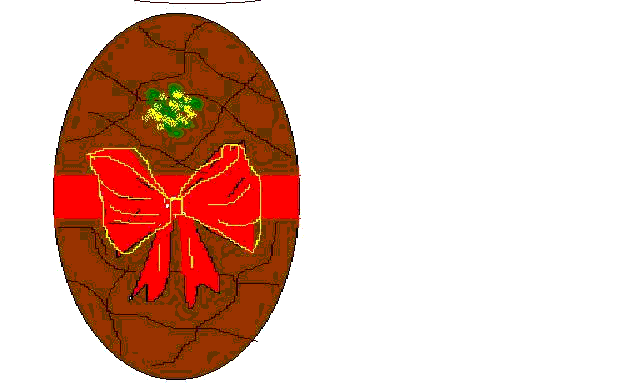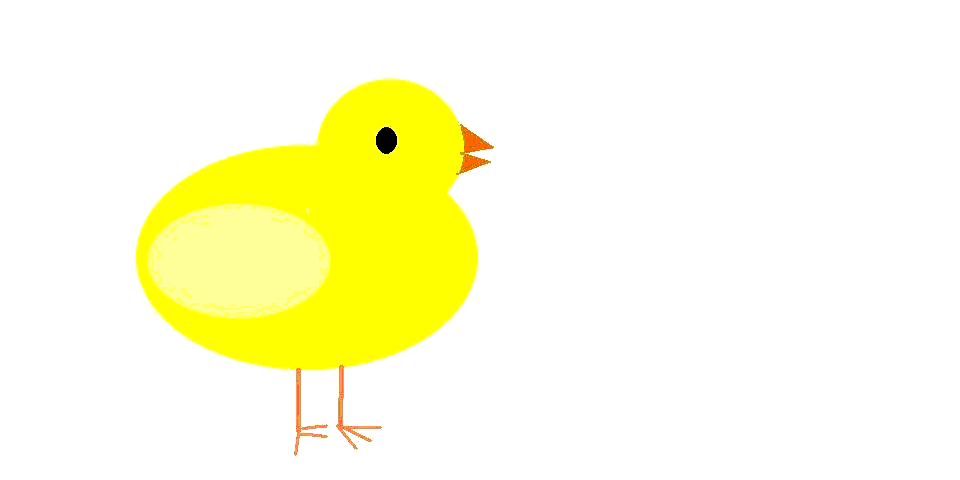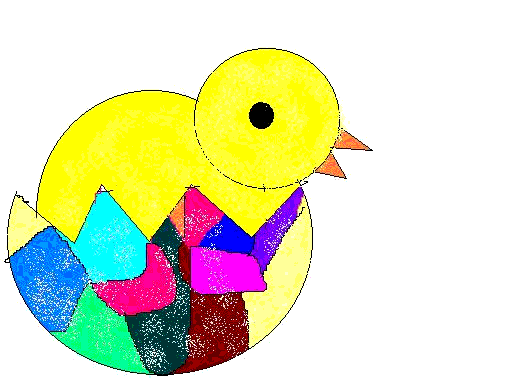 MY CHOCOLATE EGG---Yummy!!!
I also want to tell you about my new trick, that is where I hide from my Mum and I am very sure she can't see me because she goes around shouting "T "or "Truffs ,where are you". There I am hiding under my blanket . Here is a picture of me hiding . Can you see me ? I bet you can't.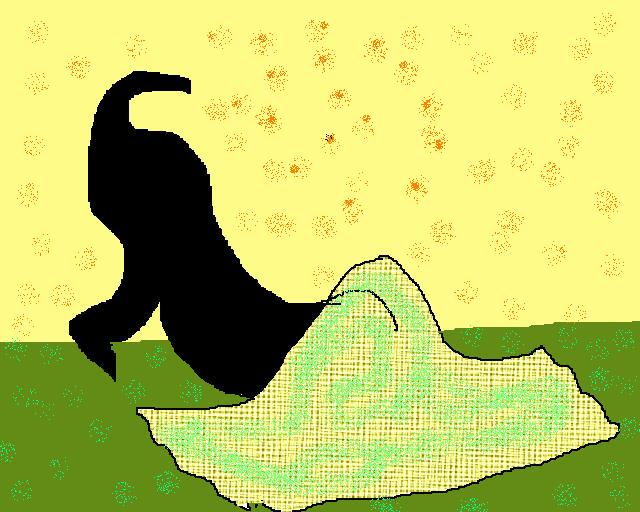 CAN YOU SEE ME??
I have also been on my fun walks with dad but that's for another time and I will be back to tell you all about them very soon.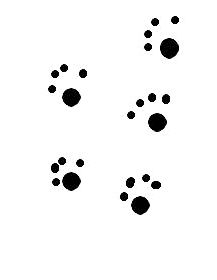 HELLO AGAIN!!! .

I must tell you about today, the 8th June . I'm so excited, I have to tell everybody. My favourite friend came today, and I was beside myself with joy, that my feet got quite out of control.I forgot to tell you my friend's name, (its because I'm so excited)Tasha Jay. She my Mum's eldest granddaughter. Now back to my feet, they really are uncontrollable.

Well Tasha Jay came in the door looking very pretty and smart, wearing a lovely white top, and then it happened, my feet jumped and left the most amazing pattern all over the lovely white top. I looked up with a BIG smile, to see a new design on Tasha Jays white top. BIG MUDDY PAWPRINTS. I don't think Tasha Jay was too pleased, mind you I thought it looked good. Here is a picture, my bestest friend Tasha Jay, with my muddy footprints on her white top!!!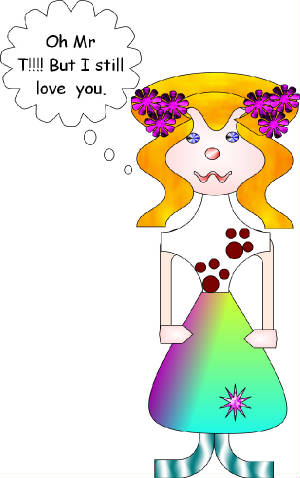 Enter supporting content here