A DOG'S VIEW OF LIFE

"Hi" to everybody who visits my site. I will tell you a little bit about myself. I am a dog of rather large proportions and my Mistress some times calls me "WHAT A MESS" ( Just because I have a very unruly coat). I have a wavy black coat with reddish brown highlights.

My full name is Trufflington Smythe the 1st of Hordle and I am a Labradoodle.My Mum and Dad call me Truffs or T, or when I have not been so good it's "OH!! TRUFFLES".I think my full name is very grand , don't you ? I always walk with great pride befitting my name.

Now I am going to tell you about my people.There is my Dad, Dave ,who goes to work Monday to Friday, He say he has to go so I can have all the good things in life. Then there is my Mum ,Jane, she stays at home with me.

Now there is one thing that my mum does that I really hate and that's when she gets out the big white monster.She gets it out each day,(she calls it a vacuum cleaner), I don't care what she calls it- I DONT LIKE IT.


I am going to tell you about my favourite toy ,it is called a Frisbee. Now I have a lot of fun with this, but I am not allowed to play with it in the house. My dad throws it in the air and then I catch it , sometimes I catch it in my mouth and sometimes in my paws.

Another toy that I love is my football, I like to carry it around with me, but once again if I bring it into the house my mum will say "Take that ball outside ,we don't want that in here, thank you".

Now I am going to tell you about something funny that happened to me when I was out with my Dad. I have to say I did not think it funny.

Any way we were out walking (that's my Dad and me) and this lady was getting out of her car so I started to stare as one does, I like being nosy! I looked at her one way,then I looked at her another way. The lady was just unloading her car but she had some interesting parcels all shapes and sizes, then it happened. I bumped straight in to a lamp post!Oh Boy, did I see cats, every shape and every colour. You will never believe what my Dad said,"That will teach you, and you should not be so nosy." He did not say, " How are you T, are you all right?" Well we went on with our walk, me with this terrific headache.When we got home, Dad told Mum what had happened and did she laugh, but she also asked Dad if I was all right, you see nobody asked me and I still had this headache. I did feel a lot better by the time I had my dinner.Nobody ever thinks dogs get headache's, I can a sure you that they do. I do now try to pay attention when I am out and look where I am going, but I am still nosy. ..




This is a picture of me.In fact a self portrait ,I drew this all by myself,hence the foot prints ,I spilt the paint.!!! Oh my goodness I have now spilt the ink, still looks good as my signature. What do you think?!!!!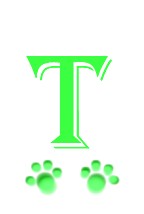 This is my T and my signature ,I did this all by myself while Mum and Dad were out.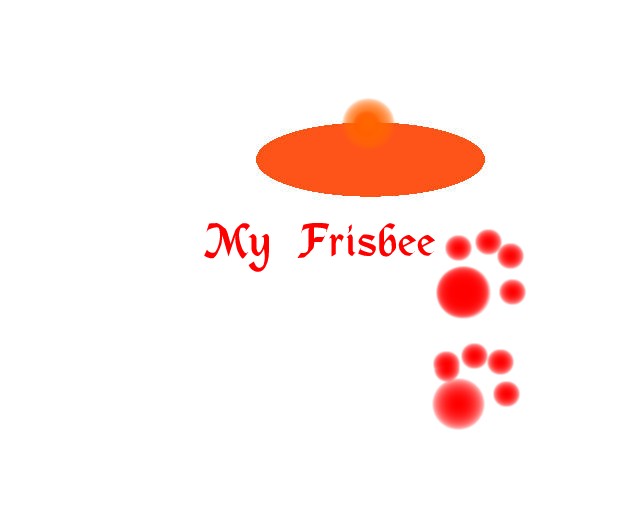 I love my red Frisbee . Do you?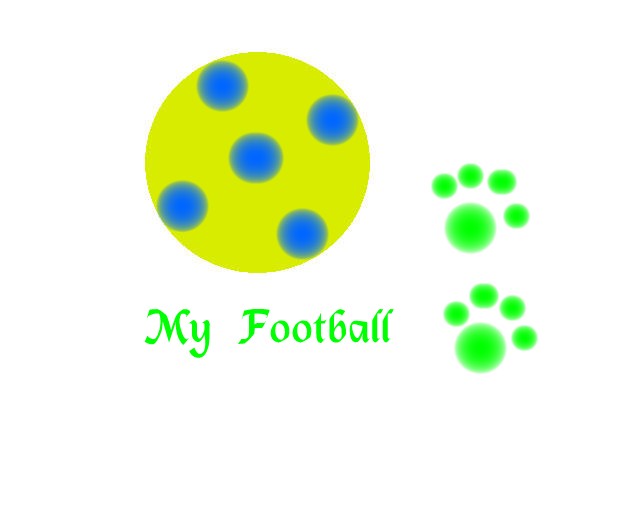 I play with my football a lot I take it to the park some times. Do you take yours to the park ?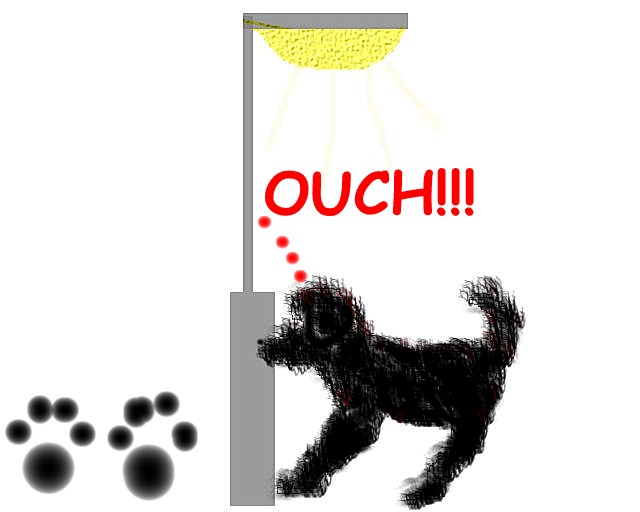 This was the lamp post I bumped into